Refurbished Powerware Online 9125 6000va 200-240v 5U
Add PDU or PowerPDU to get more outlets. Allows for more runtime with XL battery paks. Featuring the best UPS technology… Online/Double Conversion technology.
Includes: UPS unit with front bezel & rack ears (rail kit, software, cables, tower feet not included)
Features: Refurbished with new premium Powersonic batteries.
SKU: p9695.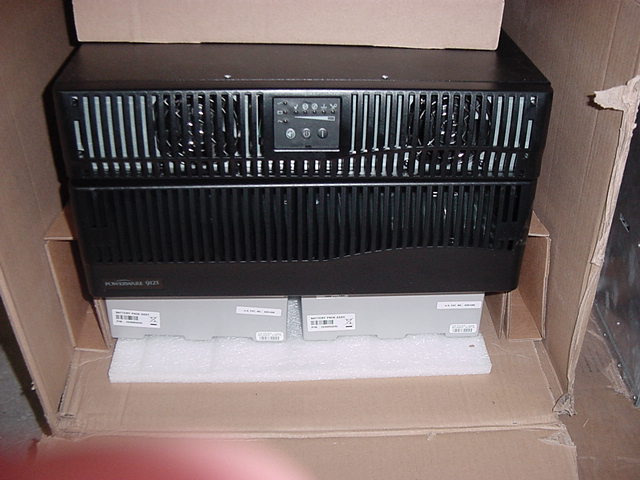 Key Features

6000va - 4200w
VA is volt amperage, the raw power of the ups. W is the watts you can truly use. Need help?.

200-240 volts
is the Input Voltage. The Output Voltage is: 200-240. Need something different?

24 minutes
Typical runtime at half load. Most units can be extended. Ask how.

15 months
Our unmatched warranty on the unit and batteries gives you piece of mind.
Why GreenLightUPS

UPSes are our only business
With over 5000 units on hand across 700 models and fifteen brands, we have the your perfect power protection solution. But more than just products, we have a full array of services from design, installation, repairs and battery replacement.

Providing Power Solutions since 1981
We have been a power solutions service company since 1981. We are here to help you 7 days a week with anything UPS-related including design, performance, and troubleshooting.
What do clients say?